CUSTOM PIECES
As a Graduate Gemologist (GG) Kelly Wade Fry provides the utmost knowledge on diamonds and colored gemstones. Whether you begin your process with re-purposing stones from pieces you no longer wear or decide to start from scratch, we make the process simple and enjoyable.
Transforming your heirloom pieces into something that you will wear to create your own story is our absolute favorite. Our team will work their hardest and walk you through each step to create your own unique design.
OUR PROCESS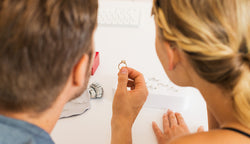 1. SCHEDULE AN APPOINTMENT
Schedule a consultation or stop by our store. We can happily assist with any design you may have in mind.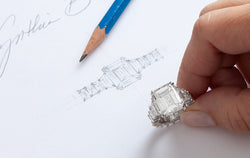 2. CONCEPT
Bring your ideas and work together with a sales associate at the store to design your one of a kind, individualized piece of fine jewelry. You may also show us photos or send jewelry that you enjoy to linda@kellywadjewelers.com.
3. CAD
Next, our team will add another dimension to your designthrough computer-aided design so you can better visualize what your one-of-a-kind piece will look like once completed.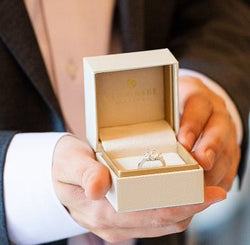 4. DESIGN APPROVAL & FINAL STEPS
After the design is completed and approved, we will provide a cost estimate and time frame for your reference. A deposit will then be placed and work on the creation will now commence. In just a little more time, your custom-design journey will conclude with a gorgeous piece that you'll admire for years to come.
COMPLETED CUSTOM DESIGNS